Towns, Semis & Singles in
Holland Landing
Located just north of Newmarket in beautiful Holland Landing, Anchor Woods is a perfect destination for your family. Enjoy new homes in Holland Landing that are surrounded by nature, yet close to highway 404, offering a simple commute to all communities throughout the GTA. Your journey has brought you to this ideal destination. Welcome to Anchor Woods.
Brought to you by
2 Quality Home Builders

Regal Crest Homes
Over 50 years ago, a group of tradespeople had a shared dream: to combine hard work with a commitment to excellence to customers like you with outstanding homes. And so, Regal Crest Homes was born. Today, our reputation for quality and integrity is the cornerstone of the company's success. Regal Crest Homes features beautiful and efficient designs that growing families can afford. The quality is on display throughout hundreds of Regal Crest Homes in dozens of fine new home communities, and the integrity is found within every Regal Crest employee, from our trades right through to management.
Presentation Centre
368 Silk Twist Drive, East Gwillimbury
905-235-8225 • regalcresthomes.com
Monday - Wednesday: 2PM - 7PM Saturday & Sunday: 11AM - 5PM Thursday & Friday: Closed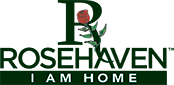 Rosehaven Homes
We quickly established ourselves as leaders and award winners in the new home industry. We are over 25 years old, and have built over 7,000 homes, all across southern Ontario and the GTA. Rosehaven homes are built to the highest standard - the Rosehaven standard. We build with the aim of distinguishing ourselves from other builders with a difference in our communities, in our homes, and in the overall homeownership experience. It's our primary goal that from the first day they purchase from Rosehaven, and each day afterward, each homeowner says, "I am happy, I am comfortable ... I am home."
Presentation Centre
364 Silk Twist Drive, East Gwillimbury
905-589-0110 • rosehavenhomes.com
By Appointment Only
Located at Doane Road
& 2nd Concession
Just North of Newmarket off HWY 404
Register For
More Information